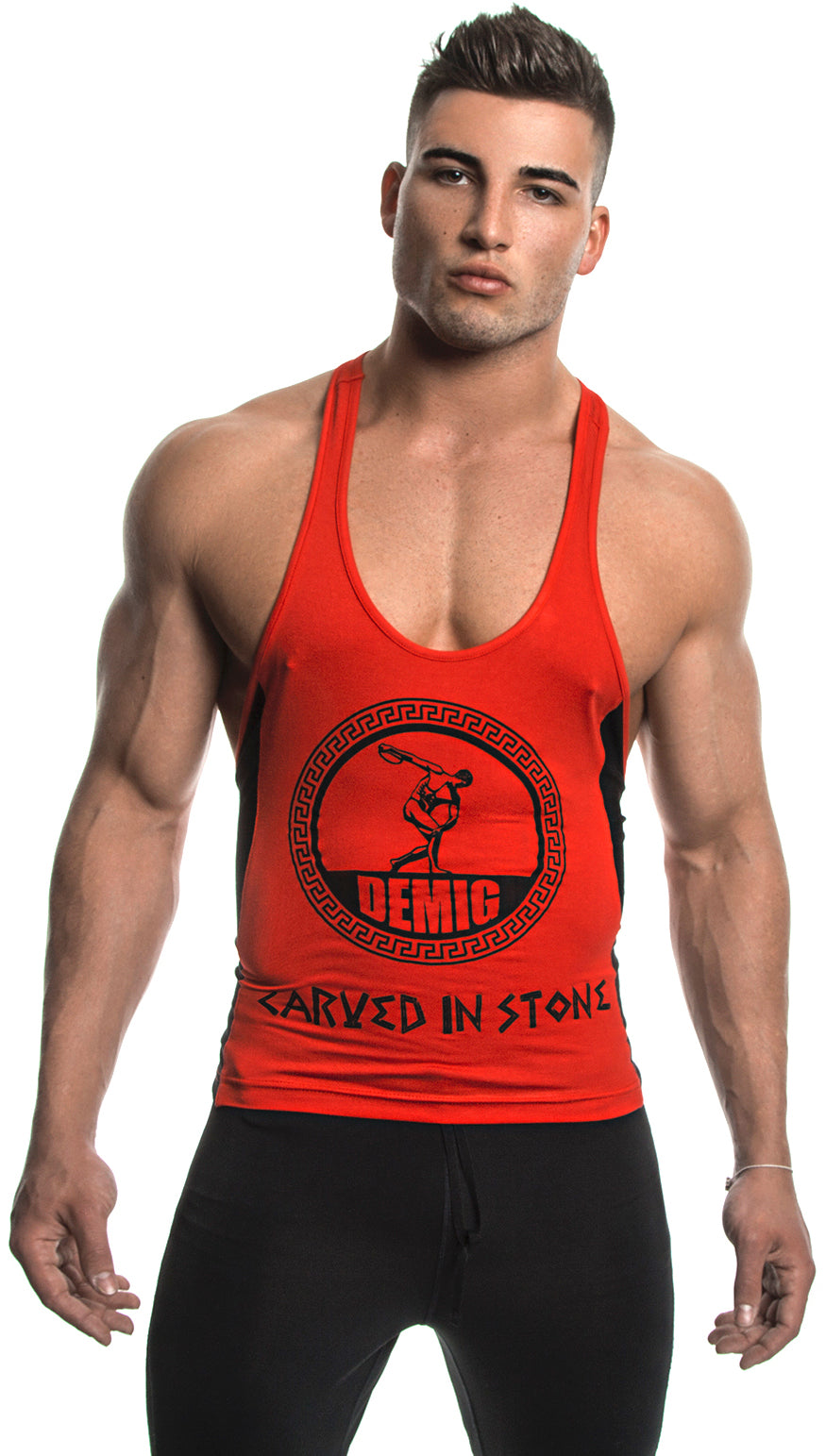 Tank Top (Red/Black) - Bamboo/Elastin Fiber
You know what stinks about regular tank tops? They do not reveal the Aesthetics of the body to its full potential. when you train its not enough to imagine the muscles working, if you are aiming for a sculpted look, you need to visualize it. This tank top was designed to expose your body's physique in a very masculine and elegant way. The bamboo fiber is the ideal material that provides elasticity, protection and resistance to sweat, while baring a soft feel on the skin.
Material: 90% bamboo, 10% elastin
-Super soft mens compression tank top engineered to eliminate friction
-It has the proper length and fit. Will keep its shape and stylish look throughout your workout.
-Naturally antibacterial and anti-odor properties due to the fabrics ability to slow bacterial growth and eliminate odor
-Will keep you cool on vigorous workouts and hot during cool temperatures
-Made from eco-friendly, antiallergenic material 🌿
Washing Method: Machine wash or hand wash in hot or cold water
-Soft and comfortable to wear
-Easy to clean
-retains shape even after multiple washing
-Doesn't Shrink

Size Guide: US Small Chest: 34"- 36" US Medium Chest: 36" - 38" US Large Chest: 36"- 38" US Extra Large Chest: 38"- 40"
Wearing Occasions: for all Activities and sports, indoors and outdoors.It is a common style tank top stringer for bodybuilders, npc competitors, gym fanatics and men with muscular athletic physiques, sport enthusiasts. Also Ideal for running, lifting, yoga, the beach, for vacation, for MMA sports, soccer, basketball, weightlifting, cross training, the sauna, Crossfit, as an undershirt and many more
We welcome any questions that you may have. We will do what we can to make you satisfied.
We pride ourselves of bringing you a unique shopping experience and you will sure be happy with your purchase !